Below are listed the most important dates and deadlines concerning the NAT'17 conference.
Website open for contribution submission
Contribution submission deadline
13th March, 2017
20th March, 2017
21st April, 2017
1st May, 2017
We cordially invite you to submit contributions of research in the area of neuroadaptive technology.
Submissions can be made to all parts of the conference, including the Research Track, Work-In-Progress Track, and Demo Sessions.
All accepted contributions will be published in the conference proceedings, probably through Elsevier. A selection of authors will be invited after the conference to submit full book chapters about their research.
Detailed submission instructions are provided in the Submission section.
Please feel free to share the Call for Papers (attached below) to your academic and industrial network.
File Attachment: 
Submissions should be in the form of 1-page structured text, including up to one figure. To prepare your contribution please use the template below. We can't accept contributions which are not following these guidelines. All submissions will be blindly reviewed by the Program Committee on the basis of technical quality, relevance to conference topics of interest, originality, significance, and clarity.
Author names and affiliations must not appear in the submissions, and bibliographic references must be adjusted to preserve author anonymity.
Please submit your contribution via our online system.
All accepted contributions will be published in the conference proceedings. A selection of authors will be invited after the conference to submit full book chapters about their research.
Please note that the submission deadline has been extended and is now March 20th, 2017. Contributions submitted after this date will not be considered.
File Attachment: 
The NAT Conference is concerned with an emerging technology – neuroadaptive technology. This technology is characterized by a closed-loop model that incorporates elements from: neuroscience, psychophysiology, machine learning, signal processing, systems engineering, robotics, human-computer interaction and neuroethics.
Broad Areas
Applied Neurosciences
Signal Detection Methods / Machine Learning
Human-Computer Interaction
Specific Topics
Passive Brain-Computer Interfaces (pBCI)
Physiological Computing
Robotics
Affective Computing
Neurofeedback
Brain as Sensor
Adaptive Automation
Autonomous Driving
User Modelling / Statistical Inference
Cognitive InfoCommunications
Closed-Loop Cognition
Neuroergonomics
Introspectibles for Mental Health
Social Interaction
Neurogaming
Personalisation
Wearable Sensors
Mobile Brain-Body Imaging (MoBI)
Evaluation Methodology
Neuroethics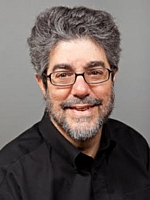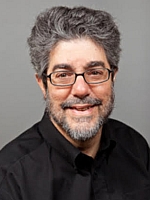 Robert Jacob
Implicit User Interfaces
Robert Jacob is a Professor of Computer Science at Tufts University, where his research interests are new interaction modes and techniques and user interface software; his current work focuses on implicit brain-computer interfaces. He has been a visiting professor at the University College London Interaction Centre, Universite Paris-Sud, and the MIT Media Laboratory. Before coming to Tufts, he was in the Human-Computer Interaction Lab at the Naval Research Laboratory. He received his Ph.D. from Johns Hopkins University, and he is a member of the editorial board for the journal Human-Computer Interaction and a founding member for ACM Transactions on Computer-Human Interaction. He has served as Vice-President of ACM SIGCHI, Papers Co-Chair of the CHI and UIST conferences, and General Co-Chair of UIST and TEI. He was elected to the ACM CHI Academy in 2007 and as an ACM Fellow in 2016.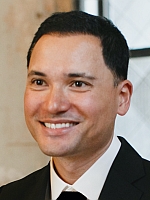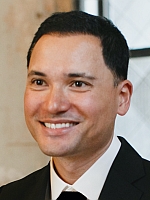 Surjo Soekadar
Applied Neurotechnology
Dr. Surjo R. Soekadar, MD, is head of the Applied Neurotechnology Laboratory at the University Hospital of Tübingen. From 2009-2012, he was fellow at the Human Cortical Physiology and Stroke Neurorehabilititation Section (HCPS) at the NIH, USA. His research interests include cortical plasticity in the context of brain-machine interface (BMI) applications, non-invasive brain stimulation and neural mechanisms of learning and memory. He developed the first paradigms that combine BMI with transcranial electric stimulation (TES), and demonstrated full restoration of independent daily living activities, such as eating and drinking, across quadriplegic patients who used a hybrid brain/neural hand-exoskeleton outside the laboratory. He is member of board of several NGO's dealing with improving health care in developing countries and served as resource specialist at the Salzburg Global Seminar. Surjo Soekadar was co-chair of the 2013 and 2015 International Workshops on Clinical Brain-Machine Interface Systems. He received various prizes such as the NIH-DFG Research Career Transition Award (2009), the NIH Fellows' Award for Research Excellence (2011), the international BCI Research Award 2012 (together with Niels Birbaumer) and the Biomag 2014 Young Investigator Award.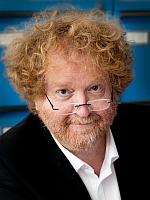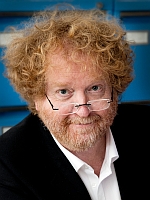 Pim Haselager
Neuroethics
Pim Haselager obtained master degrees in philosophy and psychology, and received his PhD in 1995 at the Free University of Amsterdam, the Netherlands. Currently he is associate professor and principal investigator (Theoretical Cognitive Science) at the Donders Institute for Brain, Cognition and Behaviour, at the Radboud University Nijmegen.
His research focuses on the implications of Cognitive neuroscience and Artificial Intelligence for human self-understanding. He investigates the ethical and societal implications of research in, and the ensuing technologies of, CNS and AI, such as Robotics, Brain-Computer Interfacing, and Deep Brain Stimulation. He is particularly interested in the integration of empirical work (i.e. experimentation, computational modeling, and robotics) with philosophical issues regarding knowledge, identity, agency, responsibility and intelligent behavior.
He has published in journals such as American Journal of Bioethics, Neuroethics, Journal of Cognitive Neuroscience and Journal of Social Robotics. He is vice-president of the European Association for Neuroscience and Law.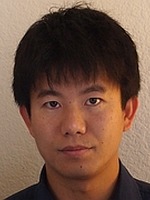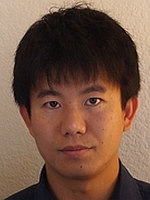 Makoto Miyakoshi
Computational Neuroscience of Human EEG
Makoto Miyakoshi is an associate project scientist of Swartz Center for Computational Neuroscience (SCCN), Institute for Neural Computation, University of California San Diego. He received Bachelor's degree in Philosophy in Waseda University in 2003, Master's degree and PhD in Psychology in Nagoya University in 2005 and 2011. He received fellowship from Japan Society for the Promotion of Science (JSPS) during 2005-2008 and 2011-2013 with which he visited SCCN director Scott Makeig, and later he became Scott's post-doc in 2011. In parallel with analyzing clinical EEG data in collaboration with clinical researchers of schizophrenia, epilepsy, and post-stroke motor rehabilitation using TMS, he has been working on optimizing workflows and algorithm of EEG preprocess pipeline using independent component analysis (ICA). He also makes contribution to user community of EEGLAB, which is the most widely used free, open-source EEG analysis library developed by SCCN, by developing extensions, answering questions to the mailing list, and publishing information in SCCN websites.
Further keynote speakers for NAT'17 will be announced shortly.
08:00 – 09:00 Conference registration at front desk
09:00 – 09:30 Introduction
09:30 – 10:30 Keynote 1
10:30 – 11:00 Coffee Break
11:00 – 12:30 3 | Papers 3 Papers
12:30 – 13:30 Keynote 2
13:30 – 14:30 Lunch
15:00 – 16:30 3 Papers 3 Papers
16:30 – 17:00 Summary of Each Session
17:00 – 17:30 Coffee Break
17:30 – 18:30 Poster Session 1
09:00 – 10:00 Keynote 3
10:00 – 10:30 Coffee Break
10:30 – 12:00 3 Papers 3 Papers
12:00 – 13:00 Keynote 4
13:00 – 14:00 Lunch
14:30 – 16:00 3 Papers 3 Papers
16:00 – 16:30 Summary of Each Session
16:30 – 17:00 Coffee Break
17:00 – 18:30 Tech Demos
19:30 Dinner
09:00 – 10:00 Keynote 5
10:00 – 10:30 Coffee Break
10:30 – 12:00 3 Papers 3 Papers
12:00 – 13:00 Building the Society for Neuroadaptive Technology
13:00 – 14:00 Lunch
14:30 – 16:00 3 Papers 3 Papers
16:00 – 16:30 Summary of Each Session
Goodbye
16:30 – 17:00 Final Coffee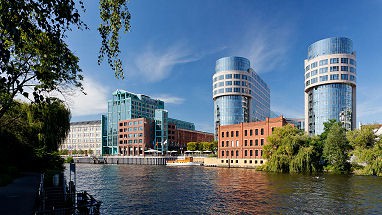 NAT'17
 will take place in 
Berlin, Germany
, at the conference hotel 
ABION Spreebogen
 (****). The conference venue is frequently and directly connected to Tegel Airport (~15 Minutes) and Berlin Main Station (~5 Minutes) by public transport (Bus TXL to stop "Kleiner Tiergarten"). A taxi from the airport will most likely cost less than 20 euros.
Hotel rooms
 at the conference hotel can be booked 
here
. A limited number of rooms is reserved for conference attendees for a rate of 109 Euro per night, including free WiFi and breakfast. The registration code needed is "NAT 2017". Please do not add any breakfast to your booking in step three of the booking process ("Add Enhancements") as it is already included in the conference rate. The conference registration fee 
includes access to the conference, lunch and coffee
.
Other hotels and hostels
, like the 
Hotel Tiergarten Berlin Mitte
 (***), the 
Amstel House Hostel Berlin
 (**) and the 
Wallyard Concept Hostel
, can be found nearby the conference venue (a walk of less than 15 minutes).
General Chairs
Dr Thorsten O. Zander
Technische Universität Berlin, Germany
Prof. Stephen Fairclough
Liverpool John Moores University, UK
Programme Committee
Hasan Ayaz (Drexel University, USA) Carryl Baldwin (George Mason University, USA) Benjamin Blankertz (TU Berlin, Germany) Anne-Marie Brouwer (TNO, The Netherlands) Marc Cavazza (University of Kent, UK) Guillaume Chanel (University of Geneva, Switzerland) Dick De Waard (University of Groningen, The Netherlands) Frederic Dehais (ISAE, France) Olaf Dimigen (Humbodt University Berlin, Germany) Klaus Gramann (TU Berlin, Germany) Giulio Jaccuci (University of Helsinki, Finland) Tzyy-Ping Jung (University of California San Diego, USA) Elsa Kirchner (University of Bremen, Germany) Peter Hancock (University of Central Florida, USA) Pim Haselager (Donders Institute, The Netherlands) Fabien Lotte (INRIA, France) Christian Muehl (German Aerospace Centre, Germany) Anton Nijholt (University of Twente, The Netherlands) Alan Pope (NASA, USA) Gerwin Schalk (Wadsworth Center, USA) Erin Solovey (Drexel University, USA) Jon Touryan (Army Research Labs, USA) Jan van Erp (University of Twente, The Netherlands)
REGISTRATION OPEN NOW!
Please 
register for participation
 through our 
online system
. For hotel booking please see section 
Venue
.
Early Bird Standard (before 21st of April 2017)
EUR 300,- (conference, incl. lunch) + EUR 50,- for the Social Evening
Early Bird Industry/Exhibitors (before 21st of April 2017)
EUR 530,- (conference, incl. lunch) + EUR 50,- for the Social Evening
Early Bird Standard + Membership Society for Neuroadaptive Technology (before 21st of April 2017)
EUR 430,- (conference, incl. lunch) + EUR 50,- for the Social Evening
EUR 380,- (conference, incl. lunch) + EUR 0,- for the Social Evening
EUR 730,- (conference, incl. lunch) + EUR 50,- for the Social Evening
Standard + Membership Society for Neuroadaptive Technology
EUR 510,- (conference, incl. lunch) + EUR 0,- for the Social Evening
NAT'17 is supported by Deutsche Forschungsgemeinschaft (DFG) and the Department of Psychology and Ergonomics (IPA) at TU Berlin.